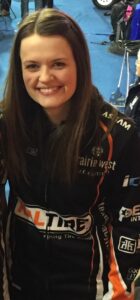 There is no doubt that Tracy Fleury's curling team based out of East St. Paul, Manitoba is playing at a high level. On Monday, Fleury improved to a record of three wins and zero losses following a dominant 9-2 win over Thunder Bay, Ontario's Krista McCarville.
In the seven-point win, Fleury picked up three points in the first end. That was followed by ends with three consecutive steals where she picked up four points in all. After four ends, Fleury was leading McCarville by a converted touchdown, at 7-0.
Should we be surprised with Fleury's success? The answer is absolutely not. Fleury has been marvelous this season on the World Curling Tour. She has reached two grand slam finals to date. Fleury beat Jennifer Jones of Winnipeg 9-7 in the final of the Masters from Oakville, Ontario, and then lost to Anna Hasselborg of Sweden 9-6 in the final of the Boost National from Chestermere Lake, Alberta. Also this fall, Fleury has won the Oakville Labour Day Classic and the Sherwood Park Women's Curling Classic.
After day three of the Canadian Olympic Curling Trials, we still have the same five teams undefeated as we had the day before. Jones is at 4-0, and Fleury is at 3-0. On the men's side, Newfoundland's Brad Gushue and Northern Ontario's Brad Jacobs are at 3-0, and Manitoba's Mike McEwen is at 2-0. Gushue will be facing Jacobs on Tuesday afternoon.