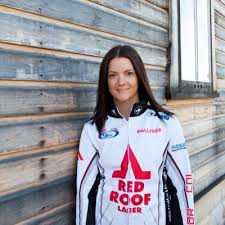 For the second straight grand slam event of 2021, a Canadian women's curling team was victorious. On Sunday from the Markin MacPhail Centre in Calgary, Alberta, Team Einarson, skipped by Kerri Einarson of Gimli, Manitoba won the 2021 Players' Championship by defeating Team Homan 5-2.
Einarson took control of the women's final early. In the first end, Homan was unable to knock out the Einarson stone that was counting in the house, and gave up two points. Then in the second end, Einarson stole another point when Homan came up heavy with her final stone and was unable to remove the Einarson stone which was counting. All of a sudden it was a 3-0 Einarson lead.
Homan did make a fantastic triple takeout in the fifth end to record the blank. However, Einarson was in complete control of the match thereafter and won the game by three points.
A week ago in Calgary, Homan was the team that was victorious in the bubble. She defeated Silvana Tirinzoni of Switzerland 6-3 in the final of the 2021 Humpty's Champions Cup after beating Einarson 5-3 in the semifinal. Einarson also defeated Homan 9-7 in the final of the 2021 Scotties Tournament of Hearts in Calgary. Einarson now has momentum heading into the 2021 World Women's Curling Championship, which starts Friday in Calgary.