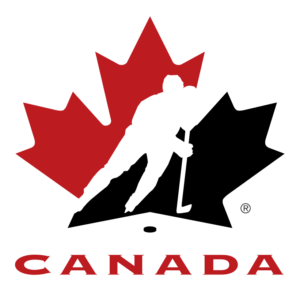 Team Canada has won their 24th Hlinka Gretzky Cup. On Saturday from Breclav, Czechia, Canada defeated the Czechia 3-2 in overtime. The Canadian overtime hero in the gold medal game was Malcolm Spence of Mississauga, Ontario, who scored an unassisted goal at 19:53 of the extra period.
Canada lost their first game 9-6 to Finland on Monday, and then regrouped with four straight wins to take the title. Canada beat Slovakia 14-4 on Tuesday, and blanked Switzerland 5-0 in Group B action on Wednesday, before beating the United States 7-2 on Friday, and then the Czechs in overtime. The Hlinka Gretzky Cup is an elite under-18 men's hockey tournament that takes place every summer. Canada has previously won the gold medal in 1992, 1994, 1996, 1997, 1998, 1999, 2000, 2001, 2002, 2004, 2005, 2006, 2008, 2009, 2010, 2011, 2012, 2013, 2014, 2015, 2017, 2018, and 2022.
In Canada's win over Slovakia by 10 goals, Canada had six goals each in the second period and third period. Michael Misa of Oakville, Ontario had two goals and four assists for six points, and Ryder Ritchie of Calgary, Alberta had three goals and two assists for five points. In Canada's win over Switzerland, Berkly Catton of Saskatoon, Saskatchewan scored twice, and Carter George of Thunder Bay, Ontario had 12 saves for the shutout. In Canada's win over the United States, Henry Mews of Ottawa, Ontario led Canada in scoring with three assists, while Maxim Masse of Rimouski, Quebec and Catton each scored twice.