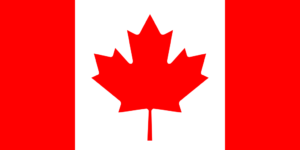 Eric Peters of Ottawa, Ontario has won the silver medal at the 2023 World Archery Championships in Berlin, Germany on Sunday. He placed second in the men's individual recurve competition.
Peters was seeded 36th in the qualification round. He then won all four of his matches in section four. Peters defeated Kaj Sjoberg of Sweden 28-26, 25-18, 29-28, Maximilan Weckmuller of Germany 26-30, 29-27, 24-22, 29-26, Woo-seok Lee of South Korea 26-27, 29-28, 28-25, 29-29, 27-26, and Florian Unruh of Germany, 26-26, 27-25, 19-25, 28-28, 29-21.
In the quarterfinals, Peters beat Steve Wijler of the Netherlands 27-17, 26-27, 26-28, 28-26, 28-27. That was followed by a 26-25, 28-27, 26-28, 28-29, 29-24 win in the semifinals over Arif Dwi Pangestu of Indonesia, and a 27-28, 30-28, 28-24, 28-30, 29-28 loss to Mete Gazoz of Turkey in the gold medal final. Marcus D'Almeida of Brazil won the bronze medal.
Two archers who Peters beat at the World Archery Championships were ranked in the top five. Lee was fourth and Wijler was fifth.
By winning the silver medal at the World Archery Championships, Peters qualified for Team Canada at the 2024 Olympic Games in Paris. Prior to Sunday, two of Peters's greatest accomplishments were winning the gold medal in the team event with Crispin Duenas of North York, Ontario, and Brian Maxwell of Abbotsford, British Columbia at the 2019 Pan American Games in Lima. Also at the 2019 Pan American Games in Lima, Peters won the bronze medal in the individual event, a competition where Duenas won gold.