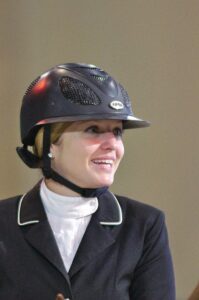 Team Canada won the bronze medal on Saturday at the 2023 Bank of Montreal Nations Cup of Equestrian event at the Spruce Meadows Equestrian Centre in Calgary, Alberta. The Canadian team was comprised of Amy Millar of Ottawa, Ontario, Tiffany Foster of Vancouver, British Columbia, Erynn Ballard of Oakville, Ontario, and Mario Deslauriers of Venise-en-Quebec, Quebec.
Team Ireland won the gold medal with five faults. Germany won the silver medal with 10 faults. Canada won the bronze medal with 12 faults. Canada had 29 fewer faults than Great Britain, which finished in fourth place with 41 faults.
Despite the immense amount of experience for the Canadian team (Millar is 46 years of age, Foster is 39 years old, Ballard is 42 years old, and Deslauriers is 58 years old), the Canadian team no longer has their two biggest superstars of all-time in Eric Lamaze of Montreal, Quebec, and Ian Millar of Halifax, Nova Scotia. Lamaze won the gold medal in individual equestrian at the 2008 Olympic Games in Beijing, and Millar was a three-time champion of the Canadian Pacific Spruce Meadows Masters event that will take place on Sunday. The third place finish will give Amy Millar, Foster, Ballard, and Deslauriers confidence as they prepare for the 2024 Olympic Games in Paris.