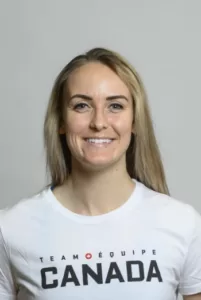 Team Canada is in the Olympic bronze medal game in women's softball. On Monday evening in Canada (10pm MT) or Tuesday in Japan, Team Canada will face Mexico, one of the teams they faced in the group stage, and beat 4-0.
The Canadian squad finished group play with a record of three wins and two losses, while Mexico had a record of two wins and three losses. Canada's only losses in the group stage came to the United States and Japan, where they lost each game by 1-0 scores. In addition to beating Mexico, Canada beat Australia 7-1, and Italy 8-1.
In Canada's win over Italy on Monday, Canada scored three runs each in the fifth and sixth innings. Key hits for Canada in the game were a second inning home run from Jen Gilbert of Saskatoon, Saskatchewan, and a two-run RBI double by Victoria Hayward of Toronto, Ontario in the sixth inning.
The game against Italy was not a gigantic game for the Canadians because they had guaranteed a spot in the bronze medal game, even with a loss to Italy. That is because Mexico and Australia entered their game on Monday with identical records of one win and three losses, while Italy was winless. Due to the fact Canada beat Australia and Mexico in group play, they were guaranteed a third place finish heading into day three action. The United States meanwhile will play Japan for women's softball gold.