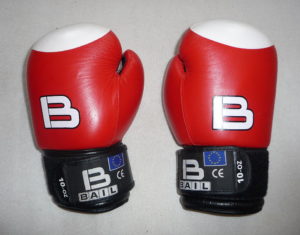 Tammara Thibeault of Saint-Georges, Quebec has won the bronze medal for Canada at the 2019 Women's World Boxing Championships in Ulan-Ude, Russia. Thibeault won Canada's only medal at the World Championships, as she placed third in the women's 75 kilogram middleweight division on Saturday.
Thibeault was one of two bronze medalists in the middleweight division. The other was Khadija Mardi of Morocco. Lauren Price of Great Britain won the gold medal and Nouchka Mireille Fontijn of the Netherlands won the silver medal.
Thibeault got a bye to the second round, where she beat Sarah Scheurich of Germany 5-0. She then beat Naomi Graham of the United States 3-1 in the third round to advance to the semifinals. There Thibeault lost 4-1 to Fontijn.
The women's middleweight division is the highest female division in terms of kilograms at the 2020 Olympic Games in Tokyo. The other divisions are 51 kilograms (flyweight), 57 kilograms (featherweight), 60 kilograms (lightweight) and 69 kilograms (welterweight). Despite the fact we have seen greater gender equity at the Olympic Games in recent years, there is still three more boxing divisions in Olympic men's boxing than Olympic women's boxing.
Women's boxing made its Olympic debut at the 2012 Olympic Games in London. Initially, there were three events at the 2012 Olympic Games in London and the 2016 Olympic Games in Rio de Janeiro, however at the 2020 Olympic Games in Tokyo, there will be a featherweight and welterweight division for the first time.