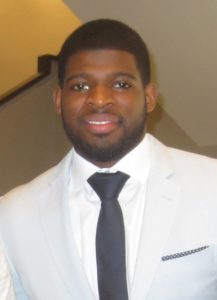 Canadian Olympic gold medalist P.K. Subban of Toronto, Ontario led the Nashville Predators to a 5-4 win over the Colorado Avalanche on Saturday.Subban had two assists for the Predators and was one of three Nashville players to record two points in the contest. With the win, the Predators took a 2-0 series lead on the Avalanche in the Western Conference Quarterfinals.
Subban's first assist was on a goal by Ryan Johansen of Vancouver, British Columbia at 16:32 of the second period which put Nashville up 3-1 at the time. Subban then notched an assist on the Predators' game winning goal by Ryan Hartman with 1:09 left in the hockey game. Hartman's goal was into an empty net and put Nashville up 5-3 at the time.
Predators defenseman Mattias Ekholm also recorded assists on the same two goals that Subban had assists. Kevin Fiala also had a multi-point game for Nashville, as he notched one goal and one assist for two points.
Subban has now played in 79 career playoff games and has 13 goals and 39 assists for 52 points. Subban's first 55 playoff games were with the Montreal Canadiens. Last year in Nashville, Subban had two goals and 10 assists for 12 points in 22 games, as the Predators reached the Stanley Cup Finals before losing to the Pittsburgh Penguins.