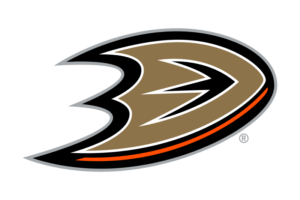 Sam Steel of Ardrossan, Alberta notched his first career National Hockey League hat trick on Tuesday. The 21 year-old rookie center scored three goals in a 5-4 Anaheim Ducks win over the Vancouver Canucks at Rogers Arena from Vancouver, British Columbia. Steel entered the game with only one National Hockey League regular season goal, which was accomplished in a 4-2 Ducks loss to the Buffalo Sabres on October 21.
Steel was extremely accurate with his shot against the Canucks. He scored on all three of his shot attempts. All three of Steel's goals also came even strength, so he was a +3.
Steel opened the scoring with an unassisted goal at 9:09 of the first period. He then scored from Kiefer Sherwood at 12:16 of the second period to tie the game at two goals apiece. Steel then registered the hat trick with another unassisted goal with 51 seconds left in the second period to put the Ducks up 3-2.
Even though the Ducks won, they have been mathematically eliminated from the 2019 Stanley Cup playoffs because the Arizona Coyotes shutout the Chicago Blackhawks 1-0. The Ducks will now try to play spoiler down the stretch as they have a key Western Conference game against the Edmonton Oilers on Saturday evening.