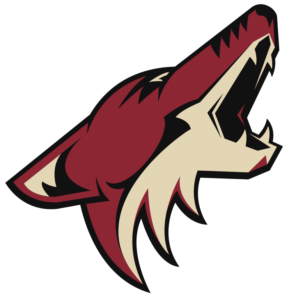 Darcy Kuemper of Saskatoon, Saskatchewan recorded his fourth shutout of the 2018-19 National Hockey League regular season on Tuesday as the Arizona Coyotes beat the Chicago Blackhawks 1-0 at the Gila River Arena in Glendale, Arizona. It was also the 15th shutout of Kuemper's NHL career.
Kuemper made 31 saves. He made 12 saves in the first period, five saves in the second period and 14 saves in the third period. Nick Cousins of Belleville, Ontario registered the lone goal of the game with 5:40 left in the third period from Oliver Ekmann-Larsson.
Fantasy hockey owners across the globe who own Kuemper might be distraught like me this week. In many head-to-head hockey pools, the fantasy season ended this past Sunday, as they surprisingly do not include statistics for the second final week of the regular season. So even though Kuemper was absolutely brilliant on Tuesday, his shutout might not have mattered to many in the fantasy hockey world.
It was a big win for the Coyotes however as they are now tied with the Colorado Avalanche for the eighth and final playoff spot in the Western Conference. The Coyotes and the Avalanche have a massive game on Friday from the Pepsi Center in Denver, Colorado.