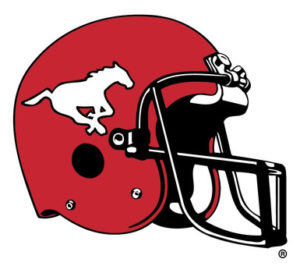 The Calgary Stampeders made franchise history on Saturday at McMahon Stadium in Calgary. By beating the Hamilton Tiger-Cats 60-1, they delivered their largest victory in team history of 59 points.
The previous Stampeders record, according to inquinte.ca, was 50 points. On September 22, 1963, the Stampeders trounced the Toronto Argonauts 50-0 in Toronto and on July 13, 1995, the Stampeders trounced the Ottawa Rough Riders 57-7 at Frank Clair Stadium at Lansdowne Park in Ottawa. It should be interesting to note that these 50 point victories both came on the road in the province of Ontario.
The biggest blowout in CFL history came on October 20, 1956. Interestingly, the Tiger-Cats were the victims in this game as well as they lost 82-14 to the Montreal Alouettes.
In Calgary's 59 point win over the Tiger-Cats on Saturday, Jerome Messam of Brampton, Ontario led the Stampeders offensive attack with 91 rushing yards and three touchdowns. Stampeders quarterbacks Andrew Buckley of Calgary, Alberta and Bo Levi Mitchell also both threw a touchdown pass. Mitchell's touchdown pass was 35 yards to Marken Michel and Buckley's touchdown pass was 10 yards to Anthony Parker of Vancouver, British Columbia.
The Stampeders got their other touchdowns on a 97 yard punt return by Roy Finch, a 47 yard interception return by Shaquille Richardson and a four yard run by rookie running back Ante Milanovic-Litre of Vancouver. Calgary now improves to 4-1-1 on the season, while Hamilton falls to 0-5.