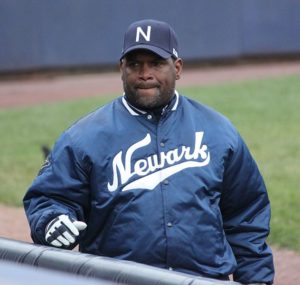 Tim Raines of Sanford, Florida became the third Montreal Expos player ever to be inducted into the Baseball Hall of Fame in Cooperstown, New York as an Expo on Sunday. Raines joins fellow Expos Gary Carter of Culver City, California and Andre Dawson of Miami, Florida.
Raines was best known throughout his Major League Baseball career for stealing bases. He ranks fifth all-time in the category with 808 behind Rickey Henderson (1406), Lou Brock (938), Billy Hamilton (912) and Ty Cobb (892).
Raines played for the Expos from 1979 to 1990 and again in 2001. He batted .301 with 96 home runs and 556 runs batted in with 635 stolen bases (Expos franchise record). In 5383 at bats with the Expos, Raines had 947 runs, 1622 hits, 281 doubles and 82 triples. Raines led Major League Baseball twice in runs scored and the National League four times in stolen bases. He also led the National League once in doubles, batting average and on base percentage. In addition to the Expos, Raines played for the Chicago White Sox, New York Yankees, Oakland Athletics, Baltimore Orioles and Florida Marlins.
Raines was one of three players inducted on Sunday. He was joined by Texas Rangers catcher Ivan Rodriguez and Houston Astros first baseman Jeff Bagwell. Former Major League Baseball commissioner Bud Selig and former Kansas City Royals and Atlanta Braves general manager John Schuerholz were inducted into the builders' category.