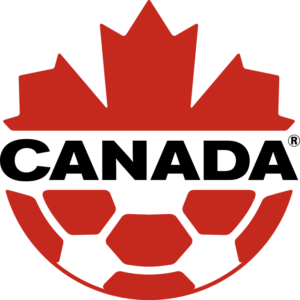 After four games, things have gone remarkably smooth for Canada in 2022 World Cup men's soccer qualifying. They have a record of one win and three draws, and on paper Canada has already played their two toughest contests and came away with road ties in the United States and Mexico.
On Thursday, what Canada went through in their game against Mexico (a 1-1 tie) was downright embarrassing. According to Hana Mae Nassar and Martin MacMahon of City News 1130, the Canadian game against Mexico was temporarily delayed because of anti-gay slurs chanted by the Mexican fans.
The game between Canada and Mexico was almost not played in front of spectators at Azteca Stadium. Mexico was ordered by FIFA not to play two straight games in Mexico with fans, but then Mexican Soccer appealed the decision, and they only had a one game ban, allowing them to have fans in the crowd against Canada. Based on what happened Thursday, more sanctions could be coming.
The Canadian Men's Soccer team did not let the Mexican crowd faze them. Jonathan Osorio of Toronto, Ontario tied the game at one goal apiece to force the draw.
Now, what Soccer Canada is up to is tactically brilliant. Why? Well, they are having the Mexicans play in frigid Edmonton on November 16, which should give Canada the home field advantage. If the former great Alberta premier Peter Lougheed was alive today, he would say to the media, "let those Mexican bastards freeze in the dark."