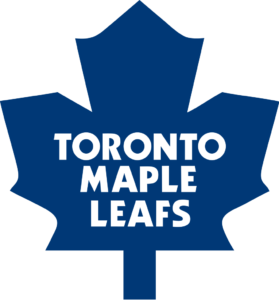 In a memorable evening in the city of Toronto, six Toronto sports teams won on Friday. For the first time ever, the Toronto Blue Jays of Major League Baseball, the Toronto Maple Leafs of the National Hockey League, the Toronto Raptors of the National Basketball Association, the Toronto Marlies of the American Hockey League, the Toronto FC of Major League Soccer and the Toronto Wolfpack rugby team won on the same night.
The wins for the Maple Leafs, Raptors and Marlies came in the playoffs for their respective leagues. The Maple Leafs took a three games to two series lead on the Boston Bruins in their first round Eastern Conference first round series. Auston Matthews and Kasperi Kapanen each scored for Toronto.
The Raptors took a 2-1 Eastern Conference quarterfinal series lead over the Orlando Magic with a 98-93 win at the Amway Center in Florida. Power forward Pascal Siakam led the Raptors with 30 points, while three other Raptors reached double digits in scoring. Kawhi Leonard had 16 points, Danny Green had 13 points and Kyle Lowry had 12 points. Siakam, Leonard and Lowry also had double doubles as Siakam had 11 rebounds, Leonard had 10 rebounds and Lowry had 10 assists.
The Marlies beat the Rochester Americans 4-1 in the first game of the Eastern Conference first round playoff series. Chris Mueller and Rasmus Sandin had three points each for Toronto. Mueller had two goals and one assist and Sandin had three assists.
The Blue Jays meanwhile improved to a record of nine wins and 12 losses on the season with an impressive 5-1 win over the Oakland Athletics in northern California. It was a great game for Blue Jays starting pitcher Marcus Stroman, who gave up only one earned run in eight innings.
In Major League Soccer, Toronto FC improved to a record of 4-1-1 in the 2019 MLS regular season with a 4-3 win over Minnesota United. It was a great night for substitute Jordan Hamilton of Scarborough, Ontario who scored two goals off the bench. Alejandro Pozuelo, who was the MLS player of the week, also scored twice. Meanwhile in rugby, the Toronto Wolfpack beat the Barrow Raiders 52-26 on three tries each from Gareth O'Brien and Blake Wallace.