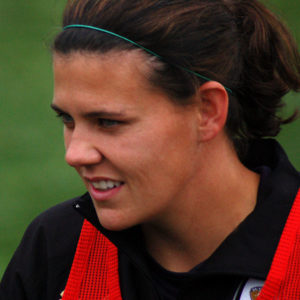 There will be 99 new appointees to the Order of Canada and two of the new appointees are Canadian sports stars. On Friday it was announced that Canadian hockey star Mark Messier of Edmonton, Alberta and two-time Canadian Olympic soccer bronze medalist Christine Sinclair of Burnaby, British Columbia would be recognized.
Messier won five Stanley Cups with the Edmonton Oilers  and another with the New York Rangers in his National Hockey League career that lasted a quarter of a century. He won the Hart Trophy and Lester B. Pearson Award in 1990 (with the Oilers) and in 1992 (with the Rangers). Messier was also a member of the NHL First All-Star Team four times, played in the NHL All-Star Game 15 times and won the Conn Smythe Trophy with the Oilers in 1984. Internationally, he also won three Canada Cups.
Messier is also third all-time in NHL assists (1193) and points (1887). He is behind Wayne Gretzky and Jaromir Jagr in points and Gretzky and Ron Francis in assists.
Sinclair meanwhile won bronze for Canada in women's soccer at the 2012 Olympic Games in London and the 2016 Olympic Games in Rio de Janeiro.  At the 2012 Olympic Games in London, Sinclair set the record for most goals scored in women's soccer at a single Olympic Games with six. Her 168 international goals are second all-time, only behind American Abby Wambach, who has 184 goals.