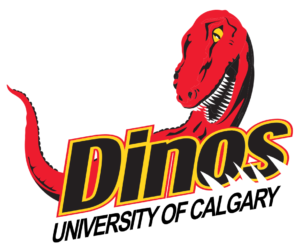 University of Calgary Dinos quarterback Adam Sinagra of Pointe Claire, Quebec has won the 2018 Hec Crighton Trophy.The award is presented to the top Canadian university football player on annual basis. Sinagra won the award at a ceremony in Quebec City, Quebec on Thursday.
Sinagra set the Canadian university record for most passing yards in a season. He set the record with 3233 yards in a 52-6 Dinos romp over the University of Alberta Golden Bears. University of Regina Rams quarterback Noah Picton of Regina, Saskatchewan had the old record of 3,186 yards which was set in 2016.
Even though Sinagra had an excellent regular season for the Dinos, he struggled mightily in the Dinos most important game of the season, the Hardy Cup, on November 10 at McMahon Stadium. Sinagra threw four interceptions as the Dinos got spanked by the University of Saskatchewan Huskies, 43-18. It was the Dinos only loss the entire season.
Sinagra becomes the fifth Dinos player all-time to win the Hec Crighton Trophy. Quarterback Greg Vavra of Red Deer, Alberta won in 1983, wide receiver Don Blair of Ottawa, Ontario won in 1995, quarterback Erik Glavic of Pickering, Ontario won in 2009 and quarterback Andrew Buckley of Calgary, Alberta won in 2014 and 2015.
It is the fifth straight year a player from the Canada West Conference won the Hec Crighton Trophy. Sinagra follows Buckley (2014, 2015), Picton (2016) and University of Alberta Golden Bears running back Ed Ilnicki of Spruce Grove, Alberta, who won in 2017.