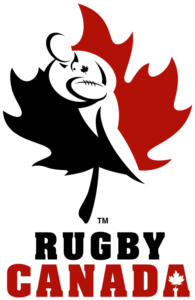 Team Canada has qualified for the 2019 Rugby World Cup. On Friday from Marseille, France, Canada beat Hong Kong 27-10 in the repechage final tournament, to finish with a perfect record of three wins and zero losses. Canada previously defeated Kenya 65-19 and Germany 29-10.
In Canada's win over Hong Kong, they received two tries from D.T.H. van der Merwe of Regina, Saskatchewan and one try from Ray Barkwill of Niagara Falls, Ontario. Gordon McRorie of Calgary, Alberta also scored 12 Canadian points as he kicked two penalties for six points and three conversions after Canadian tries for another six points.
The 2019 Rugby World Cup in Japan will be mighty difficult however. Canada is in a pool with New Zealand, South Africa, Italy and Namibia. New Zealand, known as simply the "All Blacks" won the first World Cup of Rugby, which was co-hosted by Australia and New Zealand in 1987. They won the next time the tournament was held in New Zealand in 2011 and then in England in 2015.
South Africa has won the tournament twice. They first won in 1995 on home soil over New Zealand (an event which was made into a movie titled Invictus, starring Morgan Freeman and Matt Damon) and again in 2007. This will be the first time the Rugby World Cup will be in Japan, and it should benefit Australia and New Zealand, as they will not be affected as much by the time zone compared to the countries that have qualified from the Americas and Europe.