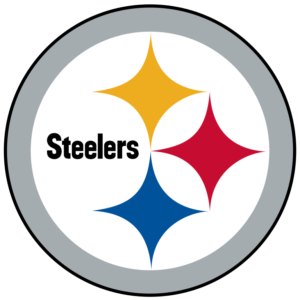 Two Canadians were selected in the 2020 National Football League Draft on Friday. Wide receiver Chase Claypool of Abbotsford, British Columbia was selected in the second round, 49th overall, by the Pittsburgh Steelers and defensive tackle Neville Gallimore of St. Catharines, Ontario was selected in the third round, 82nd overall, by the Dallas Cowboys.
Claypool had an outstanding season with the Notre Dame Fighting Irish in 2019. He had 66 catches for 1037 yards and 13 touchdowns.
Claypool gives the Steelers some depth at a position where they are quite deep at the moment. Even though JuJu Smith-Schuster saw a drop in production in 2019, he still has the capability of being an elite wideout. James Washington had a solid sophomore NFL season (44 catches, 735 yards, three touchdowns) and Diontae Johnson had a respectable rookie season (59 catches, 680 yards, five touchdowns). There is no doubt that Claypool, Smith-Schuster, Washington and Johnson will benefit by the fact that the Steelers will have Ben Roethlisberger return to quarterback. Roethlisberger missed the majority of the 2019 NFL season because of an elbow injury.
Gallimore played 13 games last season with the Oklahoma Sooners. He had 29 tackles (17 solo tackles and 12 assisted tackles), 6.5 tackles, four sacks, one pass defended and two forced fumbles. Gallimore joins a Cowboys team looking to bounce back after not meeting expectations in 2019. Dallas was expected to be much better, but surprisingly missed the playoffs at eight wins and eight losses. Gallimore is currently projected to backup Dontari Poe at right defensive tackle in Dallas.