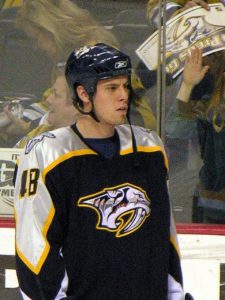 Canadian Olympic gold medalist Shea Weber of Sicamous, British Columbia is helping the government of Quebec raise the awareness of the importance of self isolation inside the province. According to CBC News, Weber will be addressing Anglophone (English speaking) people in Quebec to help get the necessary messages across to raise awareness about the seriousness of Coronavirus.
Weber's major messages at this time are for people in Quebec over the age of 70. He is telling them that all people over the age should stay home unless they are going for a short walk or for a medical appointment. Seniors are encouraged to order groceries by phone or online in Quebec.
Weber has been the captain of the Montreal Canadiens for the last two seasons. He won a gold medal for Canada at the 2010 Olympic Winter Games in Vancouver and the 2014 Olympic Winter Games in Sochi.
Weber has 15 goals and 21 assists for 36 points in 65 games. He is a +8 with 33 penalty minutes, eight power play points, two game winning goals, 185 shots on goal, 114 blocked shots, 112 hits, 18 takeaways and 79 giveaways.
There are currently 219 confirmed cases in Quebec and five deaths. Four of the five fatalities in the province came in the same seniors residence.