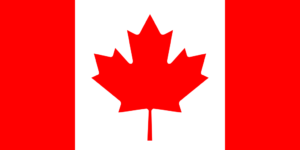 Cassie Sharpe of Calgary, Alberta won a women's halfpipe skiing event in Cardrona, New Zealand on Friday. For Sharpe, it was her third career World Cup victory and will give her immense confidence as she prepares for the 2018 Olympic Winter Games in Pyeongchang. 
Sharpe posted a score of 91 points. Kelly Sildaru of Estonia won the silver medal with 90.2 points. Marie Martinod of France won the bronze medal with 84.4 points.
Sharpe reached the podium by 8.2 points over Annalisa Drew of the United States, who finished in fourth place with 82.8 points. Prior to her win in New Zealand, Sharpe recorded World Cup women's halfpipe victories in Tignes, France on March 12, 2015 and on March 7, 2017. Those have been her only World Cup podium finishes to date. Sharpe also won the silver medal in women's halfpipe skiing at the 2015 World Freestyle Skiing and Snowboarding Championships in Kreischberg, Austria.
Sildaru had a marvelous time in New Zealand. The 15 year-old Estonian won the gold medal in the women's slopestyle skiing competition in Cardrona on August 27.
This was the first World Cup women's halfpipe event of the 2017-18 season. The best women's halfpipe skiers will compete next in Copper, Colorado on December 8. They will not be making a stop in Canada during the World Cup season this year.