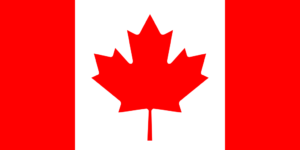 Shady El Nahas of Montreal, Quebec won the bronze medal in the men's 100-kilogram or less division on Sunday at the 2020 Grand Slam Hungary in Budapest. The event is one of four judo grand slam events this year with the others in Paris, France; Dusseldorf, Germany; and Tokyo, Japan.
El Nahas finished in second place in Pool D. He defeated Zsombor Veg of Hungary and Ramadan Darwish of Egypt before losing to Arman Adamian of Russia. He then defeated Miklos Cirjenics of Hungary and Toma Nikiforov of Belgium in the Repechage round to claim one of the two third place positions. Jorge Fonesca of Portugal won the other bronze medal. Niyaz Ilyasov of Russia won the gold medal and Adamian won the silver medal.
This was the fourth Grand Slam medal in judo that El Nahas has won in his career. He previously won a silver medal at the 2018 Osaka Grand Slam, a bronze medal at the 2019 Ekaterinburg Grand Slam, and a bronze medal at the 2019 Abu Dhabi Grand Slam.
It was an enormously successful weekend in Canadian judo. In addition to El Nahas, Jessica Klimkait of Whitby, Ontario won the gold medal in the women's 57 kilogram division on Friday, Antoine Valois-Fortier of Quebec City, Quebec won the silver medal in the men's 81 kilogram division, and Arthur Margelidon of Montreal, Quebec won the bronze medal in the men's 73 kilogram division. The medal for El Nahas will give him confidence as he prepares for the 2020 Olympic Games in Tokyo in 2021.