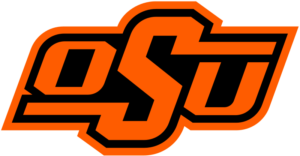 The Oklahoma State Cowboys are ranked sixth at the moment in the NCAA and a major reason why the team has an undefeated record at four wins and zero losses has been the play of running back Chuba Hubbard of Edmonton, Alberta. Hubbard is currently 18th in the nation in rushing yards with 478.
Hubbard began his season on September 19 with 93 rushing yards and one touchdown in a narrow 16-7 win over the University of Tulsa. That was followed by a 101-yard rushing performance and one touchdown in a 27-13 win over the University of West Virginia on September 26, a 145-yard rushing performance and two touchdowns in a 47-7 hammering over the University of Kansas on October 3, and a 160 total yard performance and a touchdown in a 24-21 win over 17th-ranked Iowa State on Saturday. In the win by a field goal this past weekend, Hubbard had 139 yards rushing and 21 yards receiving.
A year ago, Hubbard led the NCAA with 2094 rushing yards. At the four-game mark, Hubbard had 642 rushing yards, however, the Cowboys were not undefeated like they were in 2020 as they lost their fourth game of the season to the University of Texas by a score of 36-30. The Cowboys would go on to lose four more games in 2019 to Texas Tech, Baylor, Oklahoma, and Texas A & M. The University of Texas Longhorns will be the Cowboys' next opponent on Saturday.