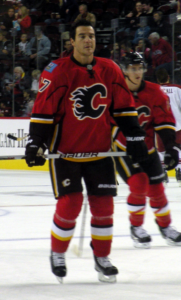 The Ottawa Senators named Steve Staios of Hamilton, Ontario their interim general manager on Wednesday according to Naftali Clinton of Daily Faceoff. Staios takes over from Pierre Dorion of Ottawa, Ontario. There is no word yet how long the interim tag will be included in Staios's job title. It is expected that the Senators will consider other candidates. One candidate appears to be former Boston Bruins and Edmonton Oilers general manager Peter Chiarelli of Ottawa, Ontario.
Staios was hired as the President of Hockey Operations of the Ottawa Senators on September 29. Prior to that, he was a player development adviser, manager of player development, and assistant coach for the Toronto Maple Leafs from 2012 to 2015. After that, Staios accepted the job as president, and then general manager of the American Hockey League's Hamilton Bulldogs from 2015 to 2022, and then special advisor of the Edmonton Oilers from 2022 to 2023.
As a player, Staios was a defenseman for 16 seasons in the NHL with the Boston Bruins (1995 to 1997), Vancouver Canucks (1996 to 1999), Atlanta Thashers (1999 to 2001), Edmonton Oilers (2001 to 2010), Calgary Flames (2010 to 2011), and New York Islanders (2011 to 2012). In 1001 NHL games, Staios had 56 goals and 164 assists for 220 points. He was a -86, with 1322 penalty minutes, 38 power-play points, nine shorthanded points, four game-winning goals, and 1235 shots on goal. After eight games this season, Ottawa is at four wins and four losses.