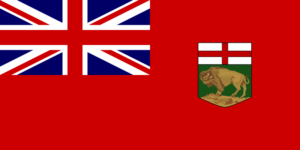 Alexa Scott of Clandeboye, Manitoba is starting to become the star of the 2019 Canada Winter Games in Red Deer, Alberta. Over the last two days, she has won three gold medals. On Tuesday, Scott won the gold medal in the female 3000 metres speed skating division on Tuesday and in the female 1000 metres speed skating division and the female mass start on Wednesday.
In the female 3000 metres, Scott had a winning time of 4:33.83. She beat silver medalist Rose-Anne Grenier of Sainte-Marie, Quebec by 8.4 seconds. In the female 1000 metres, Scott had a gold medal time of 1:22.26. She beat silver medalist Brooklyn McDougall of Calgary, Alberta by 1.11 seconds. In male speed skating, the gold medalists were Kaleb Muller of Cranford, Alberta in the male 5000 metres and Tyson Langelaar of Winnipeg in the male 1000 metres. In short track speed skating on Wednesday, the gold medalists were Hee-Won Sun of Calgary, Alberta in the female 500 metres and William Dandjinou of Sherbrooke, Quebec in the male 500 metres.
In artistic gymnastics in Calgary, the gold medalists were Jamie Czarkowski and Teah Hoffmann of Calgary. In biathlon, the  individual gold medalists were Ryan Esnel of Quesnel, British Columbia in the male 10 kilometre pursuit and Larissa Black of Squamish, British Columbia in the female 7.5 kilometre pursuit. In the biathlon relay, Quebec won gold on the male side, and Alberta won gold on the female side.
In boxing, the six gold medal bouts were determined. The gold medalists were Avery Martin Duval of St-Clet, Quebec (male 56 kilograms), Brayden Sims of Fort St. John, British Columbia (male 60 kilograms), Sammy Morrisset of Montreal, Quebec (male 64 kilograms), Christopher Guerrero Zuri of Montreal, Quebec (male 69 kilograms), Moe Zawadi of Barrie, Ontario (male 75 kilograms) and Isaiah Haya of Quispamsis, New Brunswick (male 81 kilograms).
The other gold medalists on Tuesday and Wednesday came in freestyle skiing and gymnastics. Edouard Therriault of Lorraine, Quebec won gold in male slopestyle skiing, Skye Clarke of Vancouver, British Columbia won gold on female slopestyle skiing, and Felix Dolci of Laval, Quebec won gold in the male individual all-around.