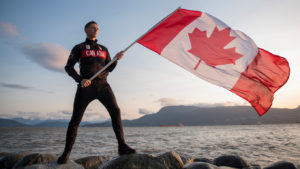 Scott Tupper of Vancouver, British Columbia will be the flag bearer for Canada in the opening ceremonies of the 2019 Pan American Games in Lima on Friday. A field hockey player, Tupper won a gold medal for Canada in men's field hockey at the 2007 Pan American Games in Rio de Janeiro.
The men's field hockey competition at the Pan American Games is extremely important. The winner will qualify for the 2020 Olympic Games in Tokyo.Field hockey is one of three team sports that is being used as an Olympic qualifier for next summer's Olympic Games. The other two sports are handball and water polo.
In the men's field hockey competition at the Pan American Games, Canada is in a pool with the United States, Mexico and the host nation from Peru. The other pool has Argentina, Chile, Cuba and Trinidad and Tobago.
The two nations that have dominated the Pan American Games over the years have been Canada and Argentina. Of the 13 field hockey tournaments in the history of the Pan American Games, Argentina has won nine times and Canada has won four times. Canada's Pan American gold medals came in 1983 in Caracas, Venezuela, in 1987 in Indianapolis, Indiana, in 1999 in Winnipeg, Manitoba, and in 2007 in Rio de Janeiro.