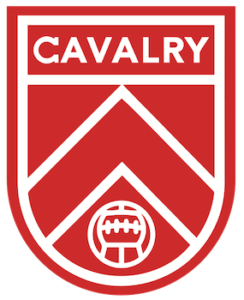 Calgary's own Cavalry FC made Canadian soccer headlines on Wednesday when they upset the Vancouver Whitecaps 2-1 in the quarterfinals of the Canadian Championship from BC Place Stadium in Vancouver, British Columbia. The fact that Cavalry FC beat the Whitecaps is significant. Cavalry FC is part of the new Canadian Premier League which was first established in 2017, while the Whitecaps are part of the much more established Major League Soccer.
Cavalry got their goals on Wednesday from Jordan Brown of London, England, who scored in the seventh minute and Dominick Zator of Calgary, Alberta, who scored the game winning goal in the 72nd minute to break a 1-1 tie. Vancouver's lone goal came in the 67th minute when Hwang In-beom of South Korea found the back of the net.
The win for Cavalry FC is huge not only for Calgary soccer, but the Canadian Premier League as a whole. It will give the league a strong boost of legitimacy moving forward. Due to the fact Cavalry FC beat the Whitecaps, no one can no longer say that Major League Soccer is significantly better than the Canadian Premier League.
With the win, Cavalry will play the Montreal Impact in a two game series. The other semifinal is Toronto FC and the Ottawa Fury. The winners will play for the Voyageurs Cup in September.