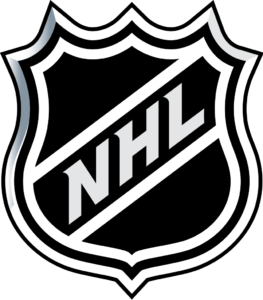 The National Hockey League officially announced its four divisions for the 2021 season on Tuesday. In addition to the traditional regional names such as North, Central, West, and East, four NHL sponsors will be added to each division. The seven Canadian teams that will play in the North Division, will officially be known as the Scotia NHL North Division.
Realignment was required for this year's NHL season because of border restrictions between Canada and the United States due to coronavirus. The NHL North Division will consist of Canadian teams in four different time zones with the Vancouver Canucks in the Pacific, the Edmonton Oilers and Calgary Flames in the Mountain, the Winnipeg Jets in the Central, and the Ottawa Senators, Toronto Maple Leafs, and Montreal Canadiens in the East. The Canadian teams will only play Canadian teams in a 56-game regular season that starts January 13.
This will be the first time since 1923-24 that Canadian teams are all in the same division. That year the NHL comprised of the Ottawa Senators, Montreal Canadiens, Hamilton Tigers, and Toronto St. Patricks, with the Canadiens beating the Senators two games to none in a best of three series to win the Stanley Cup. There was a division in the NHL from 1926 to 1938 called the Canadian Division, but that division also contained the New York Americans.
There will be three other NHL divisions this year. The Honda NHL West Division will comprise of the Los Angeles Kings, Anaheim Ducks, San Jose Sharks, Arizona Coyotes, Vegas Golden Knights, Colorado Avalanche, Minnesota Wild, and St. Louis Blues. The Discover NHL Central Division will comprise of the Carolina Hurricanes, Chicago Blackhawks, Columbus Blue Jackets, Dallas Stars, Detroit Red Wings, Florida Panthers, Nashville Predators, and Tampa Bay Lightning. The MassMutual Eastern Division will comprise of the Boston Bruins, Buffalo Sabres, New Jersey Devils, New York Islanders, New York Rangers, Philadelphia Flyers, Pittsburgh Penguins, and Washington Capitals.
In other hockey news, the American Hockey League will also have a four-team Canadian division this year. The division will comprise of the Laval Rocket (an affiliate of the Montreal Canadiens), Belleville Senators (an affiliate of the Ottawa Senators), the Manitoba Moose (an affiliate of the Winnipeg Jets), and the Toronto Marlies (an affiliate of the Toronto Maple Leafs). Their season is to begin February 5.