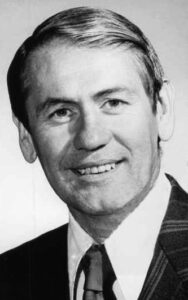 According to Jim Matheson of the Edmonton Journal, former Edmonton Oilers Head Coach and Ottawa Senators General Manager John Muckler of Midland, Ontario, passed away on Monday at the age of 86. No official cause was given, however, according to former Oilers Head Coach and General Manager Glen Sather, Muckler had recently battled coronavirus and a heart attack in a report from The Guardian.
Muckler was the head coach of the Oilers when they won their last Stanley Cup in 1990. Edmonton beat the Boston Bruins in five games. This Stanley Cup the Oilers won 31 years ago was noteworthy because it was the only one of the five they won in their franchise without Wayne Gretzky.
In addition to coaching the Oilers for two seasons from 1989 to 1991, Muckler also coached the Minnesota North Stars from 1968-69, the Buffalo Sabres from 1991 to 1995, and the New York Rangers from 1997 to 2000. He posted a record of 276 wins, 285 losses, 84 ties, and three points from overtime losses.
As an assistant coach, Muckler won four more Stanley Cups with the Oilers in 1984, 1985, 1987, and 1988.  After leaving Edmonton in 1991, Muckler went to Buffalo where he was initially their head coach, and then their general manager from 1993 to 1997. After coaching the Rangers, Muckler was the general manager of the Ottawa Senators from 2001 to 2007. He was with the Senators when they went to the 2007 Stanley Cup Finals and lost to the Anaheim Ducks.