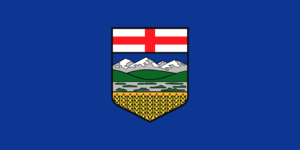 The field is now set for the 2019 Scotties Tournament of Hearts in Sydney, Nova Scotia. On Friday evening, Casey Scheidegger's Alberta-based team won the Wildcard game and will be 16th team at the 2019 Canadian national women's curling championship.
In a very competitive match, that did not necessarily produce the best quality of curling on either side, Scheidegger defeated Kerri Einarson of Gimli, Manitoba 7-6 with a winning draw to the four foot.
It was also an impressive comeback for Scheidegger's team. She was down 3-1 after four ends, but dominated the middle ends of the game with two points in the fifth, a steal of one point in the sixth end and two more stolen points in the seventh end.
This is Scheidegger's second straight season at the Scotties Tournament of Hearts. Last season she represented Alberta at the 2018 Scotties Tournament of Hearts in Penticton, British Columbia. Now Scheidegger's team will try to improve from her record of seven wins and four losses a year ago. In last year's Scotties, Scheidegger was one win away from reaching the semifinals, but lost key matches to Nova Scotia's Mary-Anne Arsenault, Manitoba's Jennifer Jones, and ironically Einarson.
Scheidegger has won one tournament on the World Curling Tour in 2019. It came at the HDF Insurance Shootout in Edmonton, Alberta on September 9.