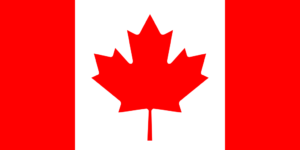 Samantha Stewart of London, Ontario won the bronze medal on Wednesday at the 2021 World Wrestling Championships in Oslo, Norway. It was Canada's only medal from the World Freestyle and Greco-Roman Wrestling Championships, which concluded on Sunday.
Stewart placed third in the women's 53 kilogram division. She shared the bronze medal with Katarzyna Krawczyk of Poland. Akari Fujinami of Japan won the gold medal and Iulia Leorda of Moldova won the silver medal.
In the World Championship, Stewart received a bye to the round of 16. There she defeated Anzhelika Vetoshkina of the Russian Wrestling Federation 10-0, before losing 10-4 to Leorda in the quarterfinals for Stewart's only loss in the 2021 Women's World Wrestling Championship. In the Repechage, Stewart came through with two more wins to secure her bronze medal finish. She defeated Assylzat Sagymbay of Kazakhstan 10-0, and then Khrystyna Bereza of the Ukraine 4-0.
Canada has won a medal at every single World Wrestling Championship since 2003. This was an excellent rebound for Stewart, who failed to make the Canadian Olympic team for the 2020 Olympic Games in Tokyo in 2021. The bronze medal for Stewart will giver her confidence as she prepares for the 2024 Olympic Games in Paris. Even though Stewart was born in Ontario, she currently lives in New Brunswick.