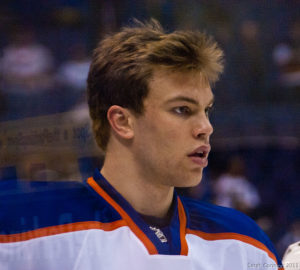 The Buffalo Sabres traded left winger Taylor Hall of Calgary, Alberta to the Boston Bruins on Monday according to nhl.com. In addition to Hall, the Bruins will receive forward Curtis Lazar of Salmon Arm, British Columbia. The Sabres meanwhile will receive a second-round draft pick in the 2021 National Hockey League Entry Draft, and left winger Anders Bjork.
Hall had a poor half-season with the Sabres for a player that was making $8 million. In 37 games, he only had two goals and 17 assists for 19 points. Hall also was a poor -24, with six power-play points, 88 shots on goal, two faceoff wins, 11 blocked shots, 24 hits, 10 takeaways, and 20 giveaways.
The Bruins become Hall's fifth NHL team. In addition to the Sabres, he has played for the Edmonton Oilers, New Jersey Devils, and Arizona Coyotes.
This was supposed to be a good season for the Sabres. With the addition of Hall and Canadian Olympic gold medalist Eric Staal of Thunder Bay, Ontario, the Sabres were expected to be better. Instead, the season was a complete and utter disaster. The Sabres are the worst team in the entire NHL with 26 points and Hall was part of their firestorm. Hall now goes to a Bruins team battling for a playoff spot down the stretch. They find themselves four points up on the New York Rangers and Philadelphia Flyers.
Lazar had five goals and four assists for nine points in 33 games with the Sabres. Bjork had two goals and three assists for five points in 30 games with the Bruins.