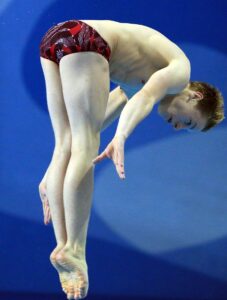 Rylan Wiens of Saskatoon, Saskatchewan won the bronze medal on Tuesday in the men's 10-metre platform diving at a World Cup in Tokyo, Japan. This was Canada's fourth medal at the World Cup, as Team Canada won three medals (one gold, one silver, and one bronze) in the synchronized diving portion of the competition.
Wiens posted a six-round score of 488.55 points. Thomas Daley of Great Britain won the gold medal with 541.7 points and Randal Willars Valdez of Mexico had 514.7 points. Wiens won the bronze medal by 22.65 points over Timo Barthel of Germany. Barthel had a score of 465.9 points.
It is a good thing that divers are not on the clock like tennis players are. That is because Willars Valdez took an extreme amount of time to execute his dive once he was on the platform.
The future is very bright for Wiens, who is only 19 years of age. In 2019, he started competing in the World Series of Diving in Beijing.
Even though Wiens won bronze in Tokyo at the World Cup this week, one must realize the competition was significantly easier than it will be at the Olympic Games in Tokyo this summer. None of the top six divers from the 2019 World Aquatics Championships in Gwangju, South Korea were at the World Cup in Tokyo this week.