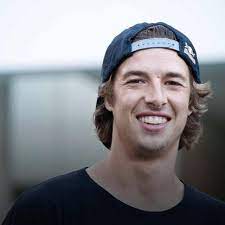 According to Michelle Bruton of Bleacher Report on Sunday, Ryan Decenzo of Vancouver, British Columbia won the bronze medal at the 2023 X Games in Los Angeles, California. The 37-year-old veteran skateboarder placed third in the men's street skateboarding event with 88 points.
Decenzo reached the podium by two points. Nyjah Huston of the United States finished in fourth place with a score of 86 points. Reigning Olympic gold medalist Yuto Horigome of Japan won the gold medal with 95.66 points. Kelvin Hoefler of Brazil, the reigning Olympic silver medalist, won the silver medal with 90.66 points. Horigome and Hoefler won the gold medal and silver medal respectively at the 2020 Olympic Games in Tokyo in 2021. By winning bronze, Decenzo becomes a strong medal contender for Canada in men's street skateboarding at the 2024 Olympic Games in Paris.
This was one of two medals won by Canadians at the X Games. Canada's silver medal came in an event without Olympic status. According to Anthony Gharib of USA Today, Reese Nelson of Calgary, Alberta made history by becoming the youngest athlete to ever win an X Games medal at only 10 years of age. Nelson placed second in the women's skateboard vert with 88 points. The gold medalist was Arisa Trew of Australia, who at 13 years of age, had 90.33 points.