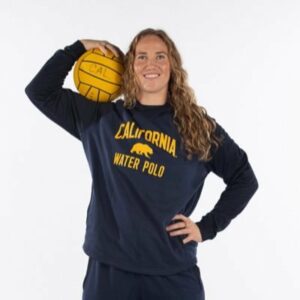 Team Canada has reached the quarterfinals of the 2023 Women's World Water Polo Championships in Fukuoka, Japan. On Saturday, Canada defeated South Africa 21-6 in the first round of the playoffs in the championship bracket.
Emma Wright of Lindsay, Ontario led Canada with four goals. Two more Canadians registered hat tricks as Verica Bakoc of Toronto, Ontario and Elyse Lemay-Lavoie of Montreal, Quebec each scored thrice. Canadian players with two goals were Marilia Mimides and Serena Browne of Montreal, Blaire McDowell of Regina, Saskatchewan, Hayley McKelvey of Delta, British Columbia, and Kindred Paul of Spruce Grove, Alberta. Meanwhile, the one Canadian with one goal was Axelle Crevier of Montreal.
Canada's next opponent will be the Netherlands in the quarterfinals on Monday at 1:30 AM MT. The other quarterfinals were the United States versus Italy, Australia versus Greece, and Spain versus Hungary.
In the history of the Women's World Water Polo Championships, Canada came away with four medals (two silver medals and two bronze medals). Their silver medals came in 1991 in Perth, Australia, and in 2009 in Rome, Italy. The bronze medals came in 2001 in Fukuoka, Japan, and in 2005 in Montreal, Quebec, Canada.
Next on the agenda in Fukuoka are the men's first round playoff matches. Canada will face the United States at 11 pm MT on Saturday. The other three matches have Australia versus France, Japan versus Serbia, and Croatia versus Montenegro.