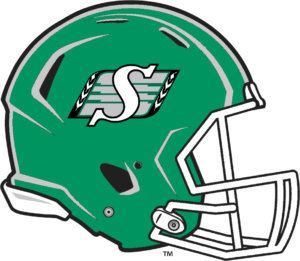 Duke Williams is coming back to the Canadian Football League. He is just not returning to Edmonton, but the Saskatchewan Roughriders. On Monday according to John Hodge of 3downnation.com, he signed a one-year deal worth $73,000.
Williams played two seasons with the Edmonton Eskimos from 2017 to 2018. In 31 games, he had 134 catches for 2294 yards and 15 touchdowns. In 2017, Williams had 46 catches for 715 yards and four touchdowns, and in 2018, had 88 catches for 1579 yards and 11 touchdowns. Three years ago he led the CFL in receiving yards, and was the co-leader in the CFL in touchdown receptions.  Williams was tied alongside Brandon Banks and Luke Tasker of the Hamilton Tiger-Cats.
A CFL All-Star in 2018, Williams went to the National Football League in 2019, and joined the Buffalo Bills. In four games, he had 12 catches for 166 yards and one touchdown. Williams's finest game came in a 13-6 Bills loss to the New York Jets on December 29, 2019, where he had six catches for 108 yards. Williams's lone NFL touchdown was a game-winning touchdown catch from Bills quarterback Josh Allen, in a 14-7 Buffalo win over the Tennessee Titans on October 6, 2019.
Williams was also used by the Bills in their playoff game against the Houston Texans on January 4, 2020. The native of Los Angeles, California who attended Auburn University, had four catches for 49 yards, in a 22-19 Texans win.