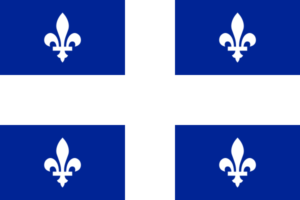 According to Curling Canada, Jimmy Ursel of Glenella, Manitoba passed away on Wednesday at the age of 84 of cancer. Despite the fact he was born in Manitoba, Ursel is best known for his time in Quebec. In 1977, Ursel teamed up with Art Lobel of Virden, Manitoba, Don Aitken of Tillsonburg, Ontario, and Brian Ross of Arvida, Quebec and were the first team from Quebec to win the Brier.
Only one other team from Quebec has ever won the Brier. That came in 2006 when Jean-Michel Menard of Aylmer, Quebec was victorious.
Ursel was living in Montreal in the 1970's because he was an administrative assistant for Air Canada, which transferred him to Quebec. In addition to winning the 1977 Brier, Ursel also won the Quebec Men's Curling Championship six times–(1974, 1975, 1976, 1977, 1979 and 1980).
At the 1977 Macdonald Brier, Quebec posted the best record in the round robin at nine wins and two losses. There were no playoffs at the time. Some of Ursel's most notable wins were an 8-7 win in extra ends over Les Rogers of Regina, Saskatchewan, a dominant 9-2 win over Toronto's Paul Savage, (who would later be the third for Ed Werenich), and a 7-2 win over his native province of Manitoba, which was skipped in 1977 by John Usackis of Lac du Bonnet, Manitoba.
In addition to Ursel's success in Quebec, he was the third for Norm Houck at the 1962 Brier. Ursel also won two Canadian Men's Senior Curling Championships representing Manitoba in 1990 and 1991. Jimmy's son Bob represented British Columbia as a skip at the 2008 Brier.