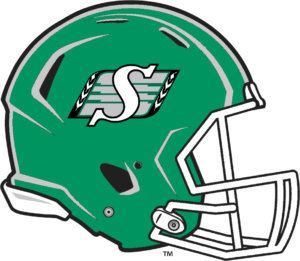 Week eight delivered one of the biggest surprises of the 2017 Canadian Football League season. The Saskatchewan Roughriders shocked the British Columbia Lions 41-8 at the new Mosaic Stadium in Regina, Saskatchewan. The dominating win for the Roughriders was a major surprise because the Lions began the season at five wins and two losses and the Roughriders began the season at two wins and four losses. Also just last week, the Lions trounced the Roughriders 30-15 at B.C. Place Stadium, in a game where the Lions dominated throughout.
However one thing we learned on Sunday is that the Lions had a reality check and they are simply not as good as what their record may indicate. It was also a terrible performance for Jonathan Jennings who completed 14 of 30 passes for only 195 yards with one touchdown and four interceptions.
This could have been considered the finest game the Roughriders have played since Chris Jones took over as Saskatchewan's head coach and general manager to start the 2016 season. The Riders were that dominant and seem to have momentum heading into the second half of the season.
We also know how much stronger the Western Division is at the moment than the Eastern Division. The CFL West is 25-10-1, while the CFL East is 7-22-1. When one division has 15 more wins than the other and the worst team in the West has the same record as the best in the East, there are issues. It is simple as that.