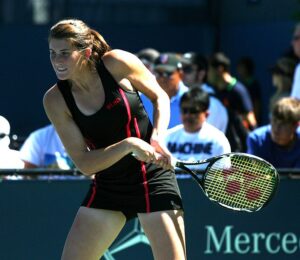 Rebecca Marino of Toronto, Ontario upset Xiyu Wang of China 7-6, 5-7, 6-3 in the first round of the 2023 Birmingham Classic in England on Wednesday. Marino is currently ranked 90th in the world, and Wang is 69th.
Marino had 15 aces in the match, as her serve on grass was working exceptionally well. She also won 74% of the points on her first serve. With the win, Marino will face Emina Bektas of the United States in the second round on Thursday.
Marino's win over Wang was her fifth WTA win in 2023. She previously beat Dalma Galfi of Hungary 6-3, 7-6 in the first round of Auckland on January 2, Fernanda Conrteras of Mexico 7-6, 7-6 in the first round of the Abierto GNP Seguros in Monterrey, Mexico on February 28, Yulia Putintseva of Kazakhstan 7-6, 6-2 in the first round of the Miami Open on March 21, and Lin Zhu of China 7-6, 6-4 in the first round of Madrid on April 25.
The win over Wang on grass for Marino will help her prepare for the third major of the year at the beginning of July at Wimbledon. Marino has won only one match in her tennis career at Wimbledon. That came back in 2011, where she beat Patricia Mayr-Achleitner of Austria in the first round by a score of 6-3, 7-6.