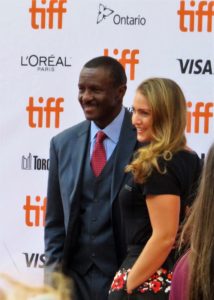 The Toronto Raptors were not expected to be out of the 2018 NBA playoffs this early. On Monday, the Raptors were beaten 128-93 by the Cleveland Cavaliers, and in the process were swept in four straight games in the Eastern Conference Semfinal.
The 2018 Raptors franchise was supposed to be different. After losing to the Cavaliers handily the last two years (the 2016 Eastern Conference Finals and the 2017 Eastern Conference Semifinals), optimism was higher for the 2018 Raptors team because they posted the best record during the regular season in the Eastern Conference at 59 wins and 23 losses.
However at the end of the day, it was the same result. The Raptors could not get by their archnemesis Cleveland and no matter what happened during the regular season the Raptors, were unable to get the job done against one of the NBA's top superpowers.
A major reason for Cleveland's postseason success was because the Cavaliers were able to get healthy at the right time. During the regular season, only their star LeBron James played a full 82 games. Their star center Kevin Love missed 23 games during the regular season with a hand injury or illness. Meanwhile, the Cavaliers center Tristan Thompson of Toronto, Ontario missed 29 games during the regular season with ankle and calf injuries, and shooting guard Kyle Korver missed nine games with a foot injury.
However in the 2018 NBA playoffs Cleveland has been their old self so far. They have clearly displayed why they have represented the Eastern Conference in the NBA Finals in each of the last three years. Why? It is because James is the best player on the planet. He was not only better than DeMar DeRozan in the four game series, he destroyed him. Raptors head coach Dwane Casey was so frustrated with DeRozan in game three of the series, he benched him for the entire fourth quarter.
There is a lot of talk that Casey will be fired by the Raptors, which is clearly unfortunate. Casey could win the 2018 NBA coach of the year award, and still not be back with the Raptors next season despite leading Toronto to its best ever regular season in franchise history. Where Casey also deserves credit is for developing the Raptors' youth movement that includes Fred VanVleet, Delon Wright, Pascal Siakam, Jakob Poeltl and OG Anunoby. All five Raptors showed strong development during the regular season, and keeping the same voice at the helm with consistent structure is what the Raptors might need in order to continue to be one of the top teams in the NBA.
Even though there is a lot of speculation that Casey's time is up to coach the Raptors, there is clearly a strong case to keep him in charge. The Raptors were the eighth best team in the NBA Playoffs, and finding someone better than Casey might be difficult for Raptors president Masai Ujiri and general manager Bobby Webster.