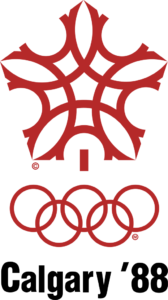 Frank King, who was the chief executive officer for Calgary's organizing committee at the 1988 Olympic Winter Games in Calgary, passed away on Thursday at the age of 81. Remarkably sport was a major part of King's life right up until his death. That is because he was in the process of training at the Glencoe Club in Calgary when he suddenly passed away of a heart attack.
King was scheduled to participate in the men's 100m, men's 200m, men's 400m, men's 800m and men's 1500m at the 2018 World Senior Games in Dixie, Utah in October. The World Senior Games takes place from October 8-20 and consists of 28 different sports.
King was a member of the Alberta Sports Hall of Fame, the Canadian Olympic Hall of Fame, an officer of the Order of Canada and in 1988 won the Olympic Order in Gold, the highest honour presented by the International Olympic Committee.
On Thursday evening and early Friday morning, the Calgary Tower was lit and then had light emitting diodes in Olympic colours in honour of King. Located in downtown Calgary, the Calgary Tower is one of the most iconic structures in Alberta.
The 1988 Olympic Winter Games was the second time the Olympic Games were held in Canada, following the 1976 Olympic Games, which were in Montreal. A post Olympic study concluded that the Olympic Winter Games in Calgary generated $1.4 billion in economic benefits across Canada, with 70% of those economic benefits within the province of Alberta.