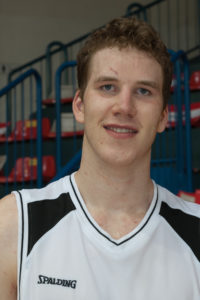 The National Basketball Association is a quarter into their regular season and it safe to say that as an organization, the Toronto Raptors are meeting expectations. At 14-7, they are third in the Eastern Conference, and are only behind the improved Boston Celtics and Cleveland Cavaliers.
However it is the Raptors second unit that deserves high praise. The group of Pascal Siakam, Jakob Poeltl, OG Anunoby and Fred VanVleet are not just keeping the Raptors in games, they have played at times better than the starters.
Where the Raptors need the highest praise is in their international scouting. Siakam, Poeltl and Anunoby are their first round draft picks over the last three years. Siakam is from Cameroon, Anunoby is an English born Nigerian and Poeltl is from Austria. All three have panned out even though they have not been selected amongst the top eight in any of the last three drafts.
On Friday, Poeltl had a career high in points with 18 in a 120-115 win over the Indiana Pacers. Siakam is averaging an impressive 4.5 rebounds per game and giving the Raptors valuable minutes when Serge Ibaka needs some rest. While Anunoby is everything the Raptors management would have hoped their 20 year old rookie could be. He is averaging 6.3 points per game and has reached double digits in points on three occasions.
VanVleet meanwhile is in his second year with the Raptors after going undrafted. The point guard from Wichita State has seen his minutes rise and has performed admirably since Delon Wright injured his shoulder two weeks ago.
The Raptors have a chance of doing some serious damage over the next two weeks. Their next eight games are against teams with losing records.