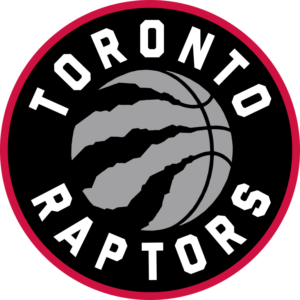 The Toronto Raptors must like game fives in the 2019 National Basketball Association playoffs. On Tuesday at the Scotiabank Arena in Toronto, Ontario, the Raptors delivered their most lopsided win in playoff franchise history when they trounced the Philadelphia 76ers 125-89 to take a three games to two series lead in their Eastern Conference semifinal. In two game fives in the 2019 NBA Playoffs, the Raptors have outscored their opponents 240-185.
In game five on Tuesday, Pascal Siakam led the Raptors in scoring with 25 points. It appears his calf contusion which made him questionable for game four in Philadelphia (he did play) is a thing of the past and that is great news for Raptors fans. Five other Raptors reached double digits in scoring, as Kawhi Leonard had 21 points, Kyle Lowry had 19 points, Danny Green had 17 points, Marc Gasol had 11 points and Serge Ibaka had 10 points. Leonard had a double double as he had 13 points.
The largest previous Raptors postseason win also came in the 2019 NBA Playoffs. In game two of the Raptors first round playoff series against the Orlando Magic, the Raptors trounced Orlando by 29 points (111-82) to tie their series at one game apiece.
The Raptors clearly have momentum heading into game six in Philadelphia, Pennsylvania on Thursday. However the factor of momentum can be at times only short term. The 76ers had momentum heading into game four of the series after leading two games to one. Then they came out flat in front of their home court and lost 101-96 as the Raptors evened the series.