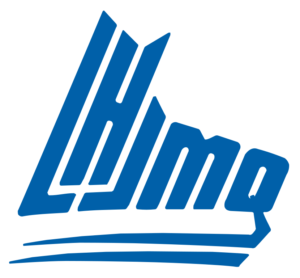 The championship round of the 2019 Quebec Major Junior Hockey League playoffs could be considered a little bit anticlimactic to some because the Halifax Mooseheads and the Rouyn-Noranda Huskies have already qualified for the 2019 Memorial Cup in Halifax, Nova Scotia from May 17-26. The Mooseheads are the beneficiary of being the host team and because they qualified for the QMJHL President's Cup Final, the Huskies also get an automatic berth into the tournament as the QMJHL representative.
However after four games in the 2019 President's Cup, the Huskies and Mooseheads are playing a tight best out of seven series. The series is tied at two games apiece, as Rouyn-Noranda won game one of the series 5-2 on May 2 and game three of the series 5-2. The Mooseheads were victorious by scores of 5-4 in double overtime on May 3 and 5-1 in game four on May 7. In the Mooseheads's double overtime winner in game two, Anaheim Ducks prospect Benoit-Olivier Groulx of Rouen, Quebec scored the game winning goal at 9:53 of the second overtime. Game five takes place Thursday in Rouyn-Noranda.
Meanwhile, the Western Hockey League and Ontario Hockey League finals are also interesting. In the WHL Finals, the Prince Albert Raiders currently lead the Vancouver Giants three games to one. The most talked about game of the series so far was game three when the Raiders scored seven goals in the first period alone en route to a 8-2 win. Brett Leason of Calgary, Alberta led the Raiders offensively with two goals and two assists for four points.
In the OHL Final, the Ottawa 67's and Guelph Storm are currently tied two games apiece for the J. Ross Robertson Cup. In all four games, the home team has won each contest. The 67's won 7-2 in game one and 4-3 in game two. The Storm then won 7-2 in game three and 5-4 in game four.