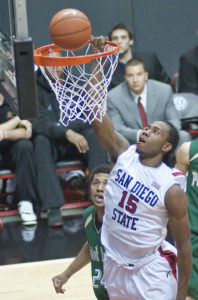 The Toronto Raptors made one of the biggest deals in franchise history on Wednesday as they acquired small forward Kawhi Leonard from the San Antonio Spurs. In return, the Raptors had to give up one of the most prominent players in team history as they decided to trade DeMar DeRozan.
In acquiring Leonard, the Raptors receive a defensive specialist and winner. He was the 2014 NBA Finals most valuable player with the Spurs and was the NBA's defensive player of the year in 2015 and 2016.
However Leonard's health is in question. He only played nine games last season because of a shoulder and quadriceps injury. There is also a question with his contract. Leonard is an unrestricted free agent at the end of the year and it seems his desire is to play in his native city of Los Angeles, either with the Clippers or Lakers.
Canadian basketball fans know all about DeRozan. He was the face of the franchise for Toronto the last decade. Yes, he may not be the most defensively skilled player in the league, but showed excellent offensive consistency averaging a minimum of 20 points per game since 2014.
The Raptors will now need to try and generate that offense without DeRozan by committee. That includes the newly acquired Danny Green who comes with Leonard from San Antonio. In addition to DeRozan, the Spurs received center Jakob Poeltl and a first round draft pick in the 2019 NBA Draft.