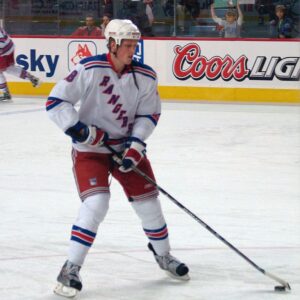 The New York Rangers have traded defenseman Marc Staal of Thunder Bay, Ontario to the Detroit Red Wings according to nhl.com on Saturday. In addition to Staal, the Red Wings receive a second round draft pick in the 2021 National Hockey League Entry Draft. The Rangers meanwhile will receive future considerations.
Staal has played his entire 13-year National Hockey League career with the New York Rangers. In 52 regular season games in 2019-20, he had two goals and nine assists for 11 points, was a +5, with 16 penalty minutes, 46 shots on goal, 76 blocked shots, 69 hits, 19 takeaways and 34 giveaways.
Staal actually scored the first goal of the season for the Rangers in 2019-20. It came at 11:35 of the first period in a 6-4 Rangers win over the Winnipeg Jets on October 3. Staal scored even strength from Anthony DeAngelo and Mika Zibanejad.
Marc Staal's brother Eric Staal was also traded during the 2020 Stanley Cup Playoffs. On September 16, Eric Staal was traded from the Minnesota Wild to the Buffalo Sabres for Marcus Johansson. Marc's other brother Jordan Staal is currently a centre for the Carolina Hurricanes.
Marc Staal was originally the Rangers' first round draft pick, 12th overall, in the 2005 National Hockey League Entry Draft. He has had 43 goals and 145 assists for 188 points in 892 regular season games.