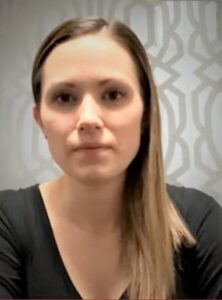 The 2021 Canadian Mixed Doubles Curling Championship in Calgary is down to eight teams. The tournament which started this past Thursday with 35 teams, has now seen 27 teams now eliminated.
The quarterfinals on Wednesday will have Laura Walker of Edmonton, Alberta, and Kirk Muyres of St. Gregor, Saskatchewan up against Lisa Weagle of Ottawa, Ontario, and John Epping of Peterborough, Ontario; Danielle Schmiemann of Olds, Alberta and John Morris of Canmore, Alberta up against Shannon Birchard of Winnipeg, Manitoba and Catlin Schneider of Regina, Saskatchewan; Jocelyn Peterman of Red Deer, Alberta and Brett Gallant of Charlottetown, Prince Edward Island up against Kadriana Sahaidak and Colton Lott of Selkirk, Manitoba; and Canadian Olympic gold medalist Jennifer Jones of Winnipeg, Manitoba and Brent Laing of Meaford, Ontario against Kerri Einarson of Gimli, Manitoba and Canadian Olympic gold medalist Brad Gushue of St. John's, Newfoundland. Jones won the gold medal in women's curling at the 2014 Olympic Winter Games in Sochi, and Gushue won the gold medal in men's curling at the 2006 Olympic Winter Games in Turin.
In pool play, Walker and Muyres were the only team undefeated at six wins and zero losses. They were one of four teams to get a bye to the quarterfinals. The others were Schmiemann and Morris, Peterman and Gallant, and Jones and Laing. In the qualification round on Tuesday, Weagle and Epping beat Marc Kennedy and Val Sweeting of Edmonton, Alberta 7-5; Birchard and Schneider beat Emma Miskew of Ottawa, Ontario and Ryan Fry of Winnipeg, Manitoba 10-6; Sahaidak and Lott defeated Mackenzie Mitchell of Corner Brook, Newfoundland and Greg Smith of St. John's, Newfoundland 8-3, and Einarson and Gushue defeated Brittany Tran of Red Deer, Alberta, and Aaron Sluchinski of Airdrie, Alberta 9-8.