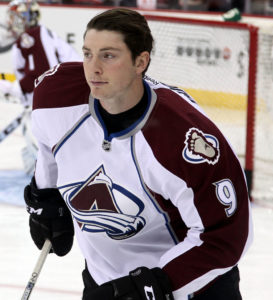 The Nashville Predators signed Canadian Olympic gold medalist Matt Duchene of Haliburton, Ontario from the Columbus Blue Jackets on Monday. The terms of the deal were seven years and $56 million. Duchene won a gold medal for Canada at the 2014 Olympic Winter Games in Sochi.
Last season, Duchene shared his time with the Ottawa Senators and Blue Jackets in 2018-19. In 73 games, he had 31 goals and 39 assists for 70 points. Duchene also was a -3 with eight penalty minutes, 14 power play points, one game winning goal, 172 shots on goal, 40 blocked shots, 28 hits, 50 takeaways and 68 giveaways. In 2018-19, Duchene set a career high in goals, and tied a career high in points.
The Predators become Duchene's fourth National Hockey League team. To begin his NHL career, Duchene, a centre, spent nine seasons with the Colorado Avalanche.
One area to Duchene's game where he has struggled throughout his career has been his defensive zone coverage. In 727 NHL games in his career, he is a -86. Another issue regarding Duchene is that he has not always been the best team player. While with the Avalanche, he requested a trade and then while with the Senators he was overheard criticizing Ottawa assistant coach Martin Raymond in an Uber.
Duchene was one of three players the Columbus Blue Jackets lost in free agency on Monday. They also lost Artemi Panarin to the New York Rangers and goaltender Sergei Bobrovsky to the Florida Panthers.