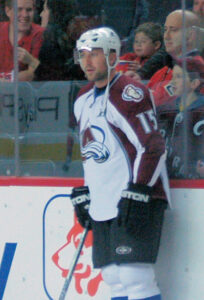 According to Kevin Weekes of ESPN and Kayla Douglas of The Score, the Nashville Predators have named Andrew Brunette of Sudbury, Ontario as their next head coach. This will be Brunette's second coaching job as he previously was in charge of the Florida Panthers in the 2021-22 National Hockey League regular season. Due to the fact the Predators have named Brunette as their new head coach, they have fired head coach John Hynes and assistant coach Dan Lambert of Saint Boniface, Manitoba.
It should be noted that these moves were made by incoming Predators general manager Barry Trotz of Winnipeg, Manitoba. Trotz will officially take over from current Predators general manager David Poile on July 1.  Trotz had been the long time Predators head coach, and now he will be in a general manager role for the first time in his career.
In his only season as a head coach, Brunette had a very successful regular season. The Panthers had a regular season record of 58 wins, 18 regulation losses and six losses in extra time for 122 points. However, Florida was steamrolled by the Tampa Bay Lightning, who they lost to in a four game sweep in the second round of the 2022 Stanley Cup Playoffs.
As a player, Brunette played 1110 games as a left winger with the Washington Capitals, Predators, Atlanta Thrashers, Minnesota Wild, Colorado Avalanche and Chicago Blackhawks from 1995 to 2012. He had 268 goals and 465 assists for 733 points. In addition to being the head coach for Florida, Brunette was an assistant for the Wild and Panthers, and an associate coach this past season in New Jersey.