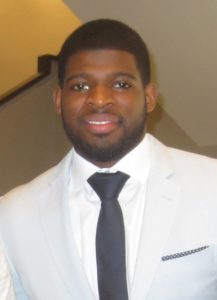 Canadian Olympic gold medalist PK Subban of Toronto, Ontario retired at the age of 33 on Tuesday according to the Canadian Press. Subban won a gold medal for Canada at the 2014 Olympic Winter Games in Sochi.
Subban played 13 National Hockey League seasons with the Montreal Canadiens, Nashville Predators and New Jersey Devils from 2009 to 2022. In 834 games, he had 115 goals and 352 assists for 467 points. Subban was also a career +5 with 905 penalty minutes, 189 power-play points, five shorthanded points, 18 game-winning goals, 1963 shots on goal, one faceoff win, 1112 blocked shots, 1044 hits, 303 takeaways and 863 giveaways.
A three-time All-Star, Subban represented the Canadiens at the 2016 NHL All-Star Game, and the Predators at the 2017 and 2018 NHL All-Star Game. He was also a first team All-Star with the Canadiens in 2013 and 2015, won the Norris Trophy while with the Canadiens in 2013, and the King Clancy Trophy with the Devils in 2022.
A defenseman, Subban was drafted in the second round, 43rd overall, by the Canadiens in the 2017 NHL Entry Draft. In 96 playoff games, he had 18 goals and 44 assists for 62 points, and was a +1 with 133 penalty minutes, 11 power-play goals, two game-winning goals, 241 shots on goal, 171 blocked shots, 168 hits, 21 takeaways and 111 giveaways. In addition to winning an Olympic gold medal, Subban also won the gold medal at the 2008 and 2009 World Junior Hockey Championships.