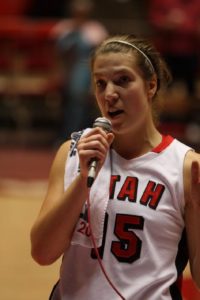 Team Canada won the 3×3 FIBA Women's Series Final on Sunday from Constanta, Romania. The Canadian team comprised of twin sisters Katherine and Michelle Plouffe of Edmonton, Alberta, Kacie Bosch of Lethbridge, Alberta, and Paige Crozon of Humboldt, Saskatchewan.
Canada won all three of their Pool A games. They defeated Romania 22-5, France 21-12, and Lithuania 21-12, before beating Germany 21-8 in the semifinals, and France 21-16 in the finals.
Katherine Plouffe led Canada in their round robin win over Romania with 10 points. Michelle Plouffe was Canada's leading scorer over France in round robin action, as she had 11 points. Michelle Plouffe once again led Canada in scoring against Lithuania (seven points) and the semifinals against Germany (nine points). In the gold medal game, Michelle Plouffe scored a game-high 14 points as she nearly had as many points as the entire French team combined.
Katherine Plouffe meanwhile had nine rebounds in the final against France. All nine of her rebounds, which led Team Canada were defensive rebounds. Michelle Plouffe meanwhile led Canada with three key assists.
It will be interesting to see if Canada will send a women's team in 3×3 basketball to the 2024 Olympic Games in Paris. Remember, only a men's team was sent in 3×3 basketball to the 2020 Olympic Games in Tokyo in 2021.